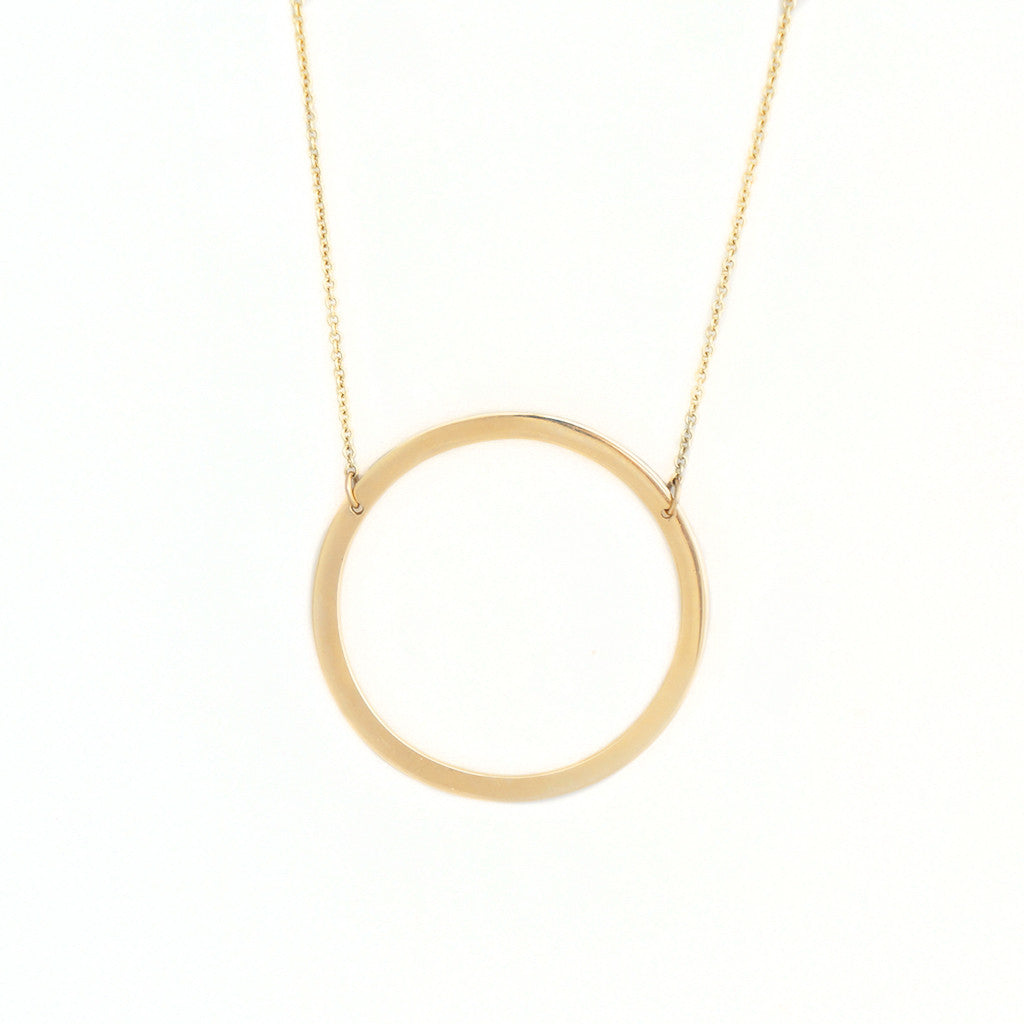 'My Eternity'
Item #H0901
Rings have been used throughout history to convey love and friendship. Our eternity necklace symbolizes power and love for oneself or someone you hold in high regard. So wear it with pride and joy.
FEATURES
Metal: 14k Gold
Chain Length: 17"
Pendant Dimensions: 30mm in diameter

Availability: 
Usually ships in 2-3 weeks. 
Care Info: 
Always store your valuables in a a dry environment.